Virtual Sun No. 001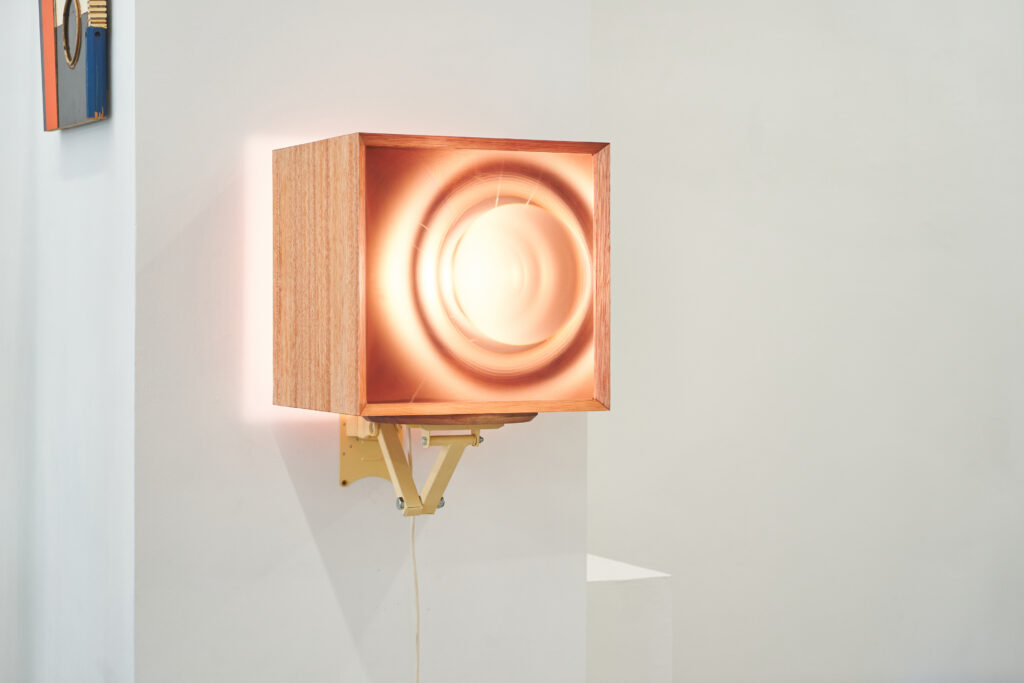 The original virtual sun. In a case made from Meranti wood, it uses a large Fresnel lens to create the illusion of a luminous sphere that changes depending on the viewing angle.
An LED that reproduces 98% of the visible sunlight, with the light temperature of a sunset, has its lightrays parallelised by the lens, creating an atmosphere that invites you to relax and bask in the sun.
The Virtual Sun No. 001 is mounted on a refurbished TV arm.
Meranti wood, LED, Aluminium, Chrome, Fresnel lens, 250 Half White Diffusion, Cable, Ballast; 42,5 x 42,5 x 39,5 cm; 2022