Stormbrewer2000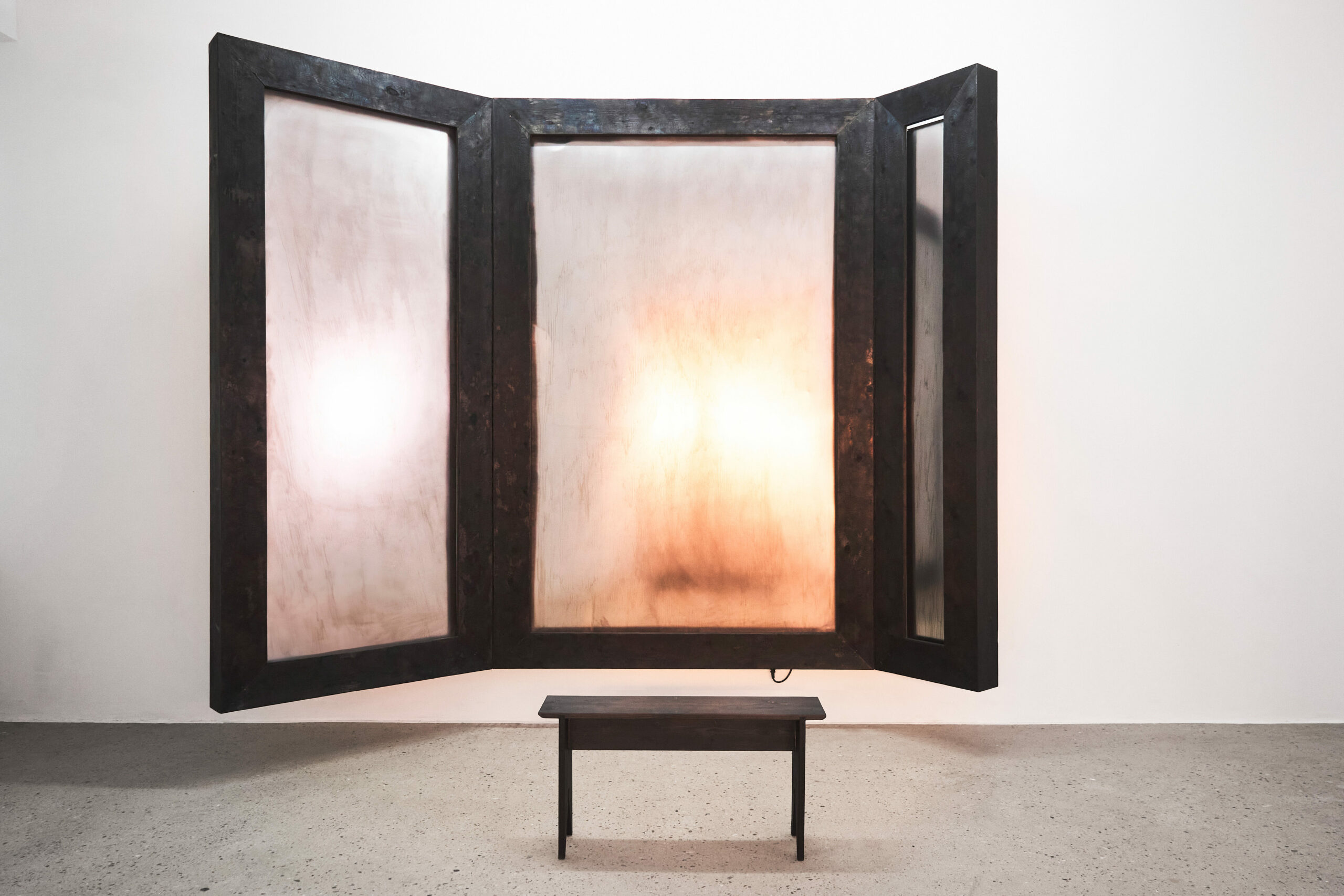 A tryptich consisting of three steel plates, in an oiled charred pine frame, oscillate through each one transducer. The transducer is being fed a pure sinewave, which is constantly rising in pitch. Depending on the frequency, sinewave and steel plate vibrate in accord, amplifying the vibrations.
The machine as a symbol of power, surpassing the power of storms, showing humanity's triumph over nature. The rainbow on the charred wood is from oil, the streaks on the steel from gasoline, and the black of the wood is our CO2 from the last 10-20 years, brought to surface by fire.
The viewer is invited to sit down on the bench and to bask in the sounds of this installation that aims to create a certain atmosphere when a storm is coming.
Pine wood (charred), steel, transducers, electronics; closed: 160 x 30 x 230 cm, opened: 300 x 70 x 230cm ; 2023