Sonata No. 13 op. 7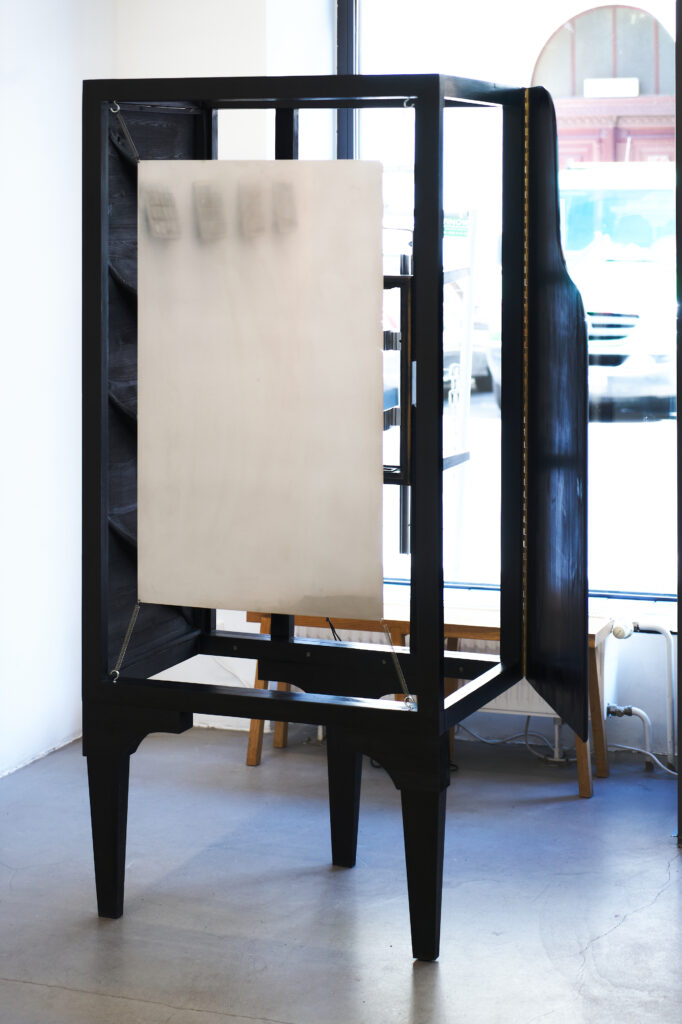 Standing grand piano with reflecting metal sheet.
An original piano chair is used as a mechanical contraption to actuate a scissor arm. At its tip is a suction cup, pulling the metal sheet back precisely at the tipping point of tension. Slowly the plate releases itself from the suction, until at once it is flung back, creating a large sound in the process, as well as destorting the image reflected by the highly polished metal sheet, from normal to thin to normal to thick and back and forth.
A deconstructivistic piano, lacquered in the old traditional technique, or a far too elaborate joke.
Pine wood, shellac, steel, aluminium, electronics, engine; 193 x 87 x 100 cm; 2022